French Provincial - Bedside Table with One Drawer Natural Oak
Product Code: EI-704-ST-NT
Pre-Order
Availability: Coming Soon. Please call to confirm.
Product Description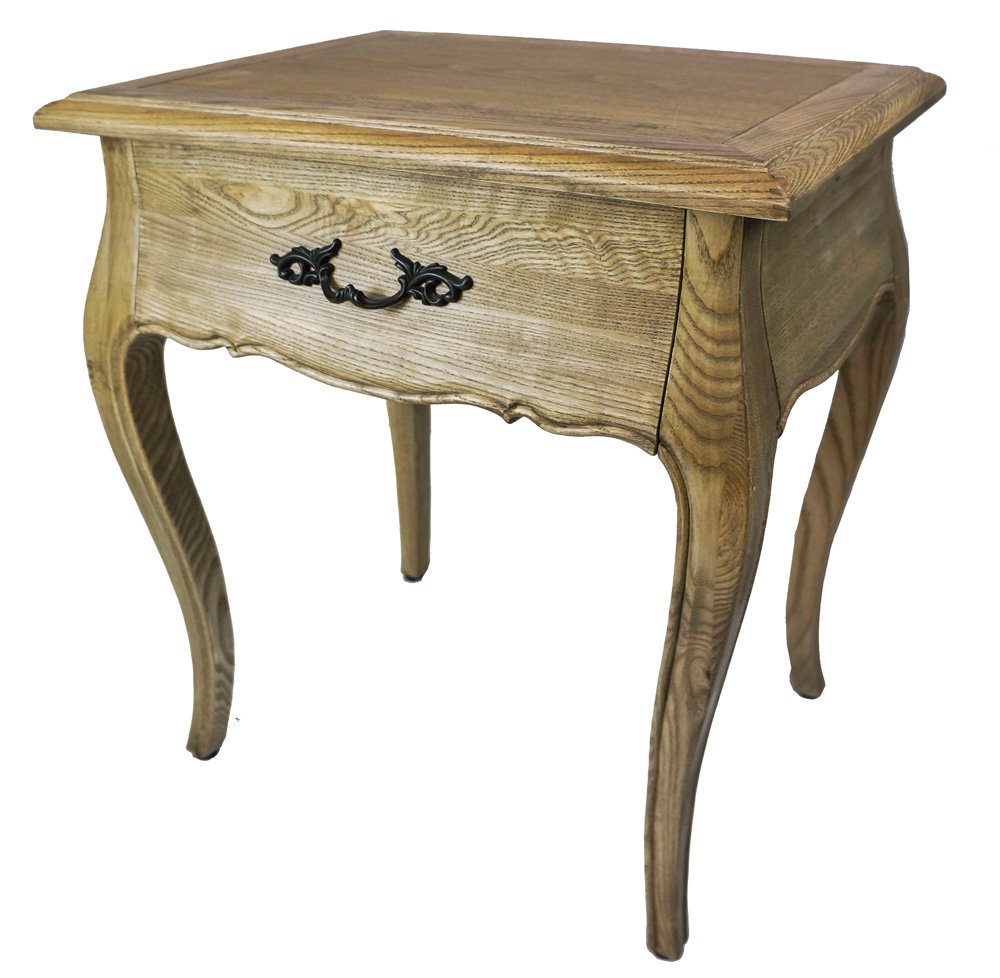 Let this French Provincial Natural Oak One Drawer Bedside Table adds the classic-factor to your bedroom.
With classic French sophistication, the La Joie Provincial Home Living Signature Collection will transform your room into a sanctuary of relaxation and harmony bedroom. Its timeless furnishings will transcend trends, creating an enduring sense of luxuriousness and warmth.
French Provincial furniture promotes true Joie de Vivre. As a brand, La Joie Living lives and breathes product, it's timeless style creating dynamic and trend-setting home accents and furniture.
This range includes Classic Dressers, Bookcases, TV Units, Desks, Writing Bureaus, Dining Settings, Occasional Chairs, Chesterfield Sofas and a Bedroom Collection that will look stunning in your newly built or renovated home, be that Modern, Contemporary, Edwardian, Georgian, Federation or Victorian, French or English
La Joie Living is bringing the best of French Provincial Furniture to Australia at the best prices!
Collection: La Joie Living Signature Collection


Features:
- Drawers storage
- Material/Colour: 100% American natural oak
- Aseembly: Fully assembed


Detailed Dimensions:

Overall: 50cm (W) x 40cm (D) x 65cm (H) (approx.)
Drawer: 38.5cm (W) x 26cm (D) x 15cm (H)

**Colours and markings may vary due to the natural variation of each piece of wood grain
Box Details
Carton 1 55cm x 45 cm x 71 cm - 13kg (aporox.)
From our customers
i love this dainty bedside table