Furniture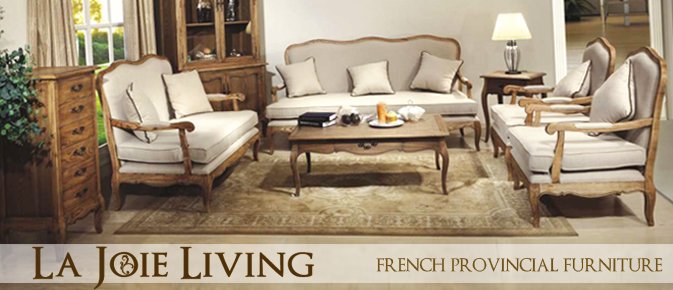 Furniture Wholesalers in Australia
Thinking of giving your home's living space a makeover with new furniture? Try the La Joie Living collection of French furniture for a luxurious look and feel to your home. Choose from a variety of French provincial, hamptons and modern styles at Wholesales Direct.
Buy discount furniture online in Australia
Every single piece is unique and limited in stock. Here, you're bound to discover some of the best wholesale furniture available regardless of whether it's indoor furniture or outdoor living. We're a 100% Australian owned and managed business that has served customers for a number of years. Wholesales Direct sources a number of products from overseas and sells directly to customers where there are no middlemen involved. That means you can enjoy quality products at great prices.
We provide secure online payment options along with a 30-day money-back guarantee. You can inspect and pick up from our main warehouse or we can have it shipped to you anywhere in Australia. Call us today on 1800 793 783 to arrange your inspection. You will surely find something for your beloved home.
La Joie Living, high-quality wholesale furniture
Experience quality and exquisite designs at unbelievable prices at Wholesales Direct. We offer an excellent range of discount furniture that will add that much-needed French look. From mirrors to bookshelves, cupboards to tables, we offer everything you need to bring your vision of an authentic antique/vintage look to your home.
Thinking of getting that French Provincial dressing table set? Looking for the perfect double sofa with natural oak arms? We've got what you need.
The designs have been hand-picked by seasoned experts, and each piece has been handcrafted and hand-painted. Whether you're looking for provincial or modern living, there's something for everyone.