French Provincial Furniture Rectangular Dining Table Natural Oak
Product Code: EI-707-DT-NT
AvailableOnly 1 left
Product Description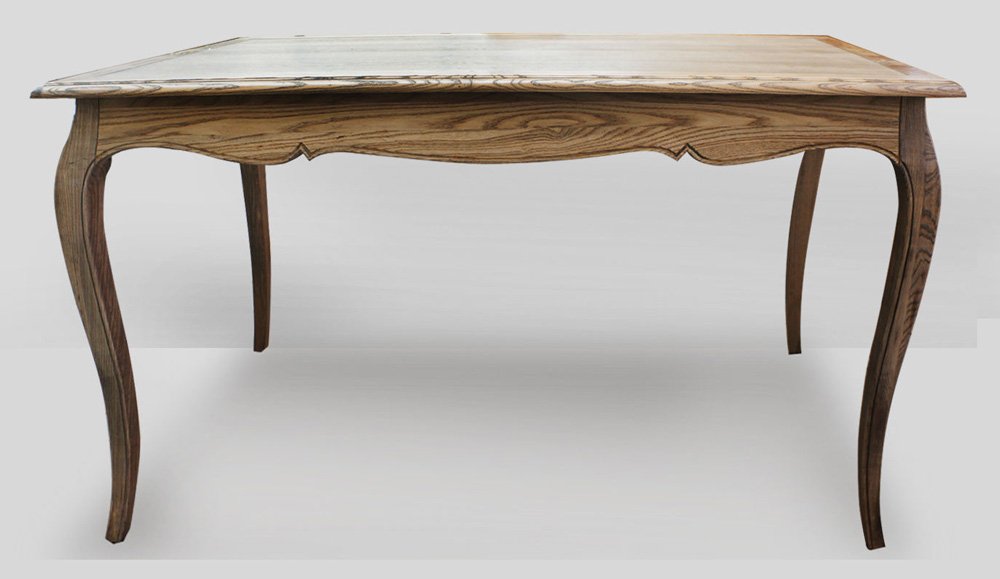 French Provincial Furniture Natural Oak Rectangular Dining Table is part of La Joie Provincial Home Living Signature collection in the classic French style. Smooth painted timber surfaces with subtle distressing along the edges for definition and character - these are unique pieces for your home. This range includes Classic Dressers, Bookcases, TV Units, Desks, Writing Bureaus, Dining Settings, Occasional Chairs, Chesterfield Sofas and a Bedroom Collection that will look stunning in your newly built or renovated home, be that Modern, Contemporary, Edwardian, Georgian, Federation or Victorian, French or English - it's timeless style.
Note: Colour in photos is just for reference.


Features:
- Material/colour: Natrual Oak
- Assembly: Fully assembled


Dimension details:

Overall: 200cm (W) x 100cm (D) x 80cm (H)




Box Details
Carton 1 205 cm Wide x 105cm Deep x 20cm High - 37KG (Approx.)
Package Information
| | |
| --- | --- |
| Item Length (cm) | 200 |
| Item Width (cm) | 100 |
| Item Height (cm) | 80 |
From our customers
There are no testimonials for this product. Could yours be the first?