French Provincial Furniture White 3 Drawers Chest with Oak Top
Product Code: KF044-18
Classic French Provincial Style
3 spacious drawers offers ample storage space
High quality hand crafted floral engraved design
Available
Product Description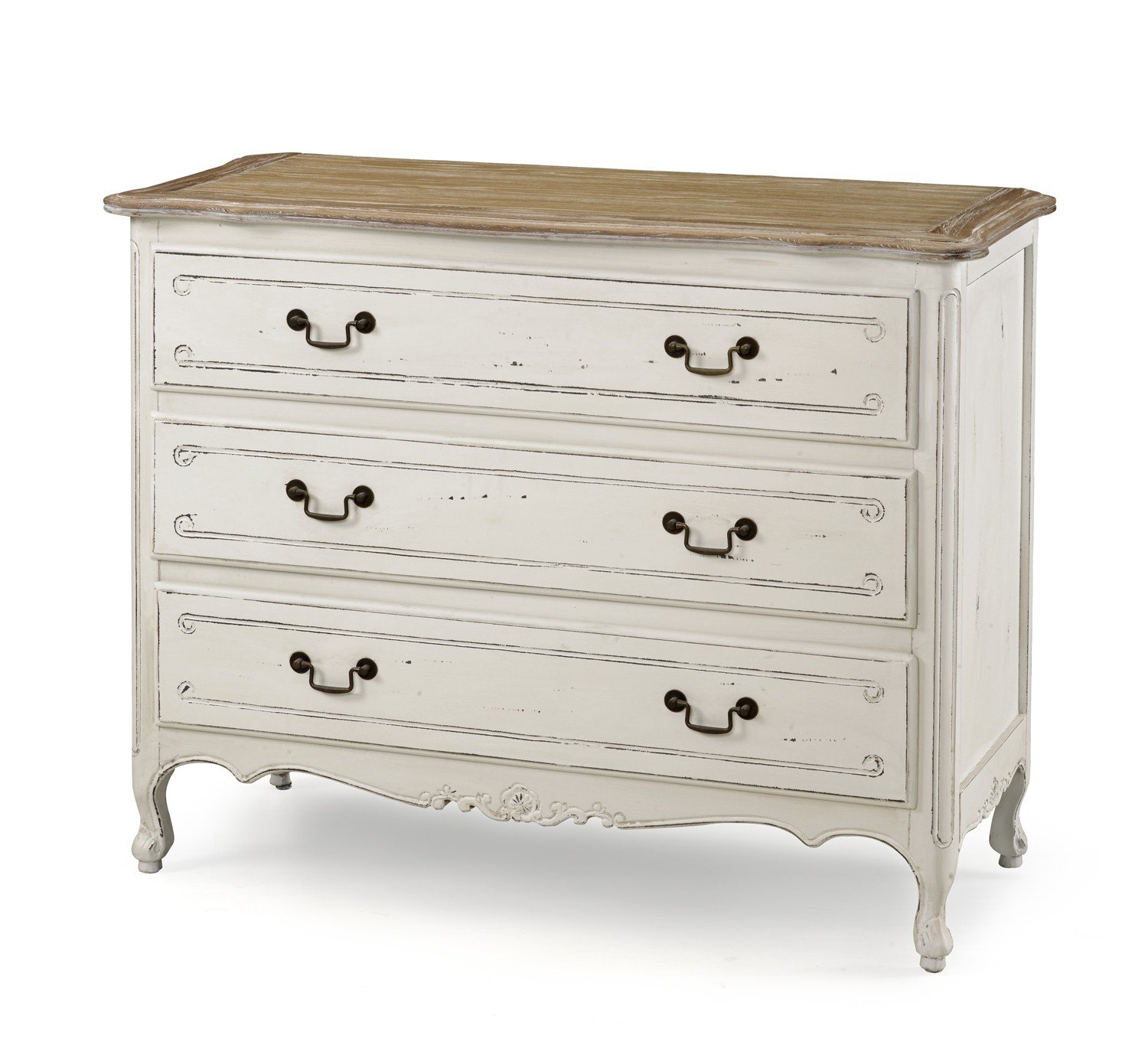 Add some classic-factor to your bedroom with the Louise White French Provincial Furniture 3 Drawers Chest with Oak Top.
With classic French sophistication, the La Joie Provincial Home Living Signature Collection will transform your bedroom into a sanctuary of relaxation and harmony bedroom. Its timeless furnishings will transcend trends, creating an enduring sense of luxuriousness and warmth.
As a brand, La Joie Living lives and breathes product, it's timeless style creating dynamic and trend-setting home accents and furniture.
La Joie Living is bringing the best of French Provincial Furniture to Australia at the best prices!
Collection: - La Joie Living Signature Classic Collection

Material:Oak Venner / Poplar

Color: Natrual Oak Top / White
Features:
- 3 Chest drawers with oak top
- Smooth painted timber surfaces with subtle distressing along the edges for definition and character - these are unique pieces for your home.
- This range includes Classic Dressers, Bookcases, TV Units, Desks, Writing Bureaus, Dining Settings, Occasional Chairs, Chesterfield Sofas and a Bedroom Collection that will look stunning in your newly built or renovated home, be that Modern, Contemporary, Edwardian, Georgian, Federation or Victorian, French or English .
Color Finish: Nature Top & White
Overall Item dimension: 108cm Wide x 45cm Deep x 85cm High
Drawer dimension: 89.5 Wide x 34cm Deep x 14.5 High
Box Details
Carton 1 113 cm x 50 cm x 88cm - 38 kg (approx.)
From our customers
I have other furniture throughout my house that matches this, I love this style and it flows throughout my house.